Learn how to save time and lower costs with MEMENTO™,
the proprietary, real-time translation memory from TextMaster.
What is a Translation Memory?
A translation memory is a database that stores the content of all your previous translations. This technology makes it possible to reuse any text segments that have already been translated, which prevents the same content from being re-translated multiple times.
The more data a translation memory contains, the more effective it is. Thanks to your translation memory, you can ensure the consistency of your content, lower costs, cut down on back-and-forth exchanges and speed up translation times.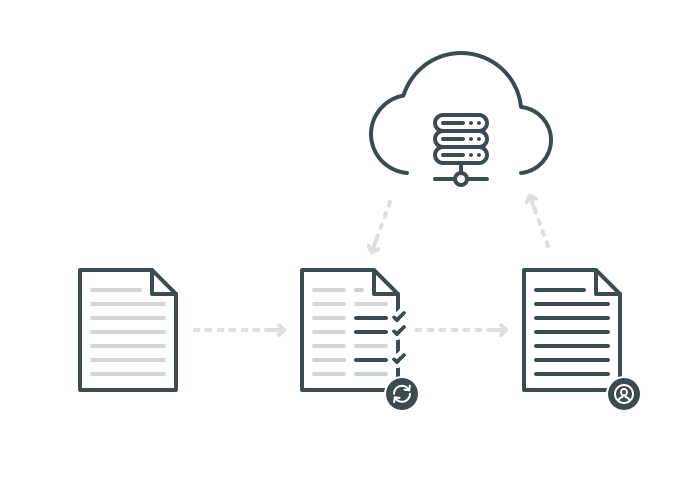 Learn about MEMENTO™, the Proprietary Translation Memory from TextMaster
TextMaster has invested extensively in research and development to create MEMENTO™,
the first collaborative, real-time translation memory.
How does MEMENTO™ work?
MEMENTO™ recycles all your translated content and counts all the repeated segments. Its unique algorithms enable it to identify and suggest previously translated segments to translators in real time.
MEMENTO™ is an extremely secure SaaS technology. It makes it possible for several translators to work simultaneously on the same project directly in the Cloud.
MEMENTO™ is constantly being enhanced with new functions and can be used as a foundational database to train specialized translation engines.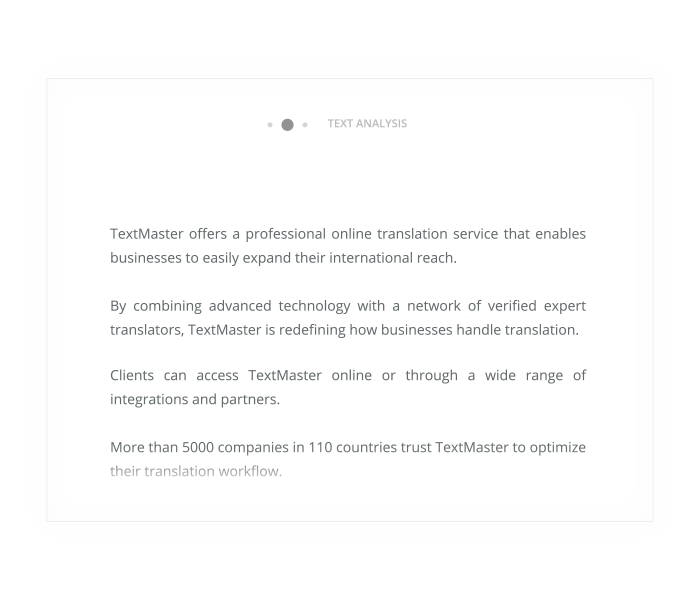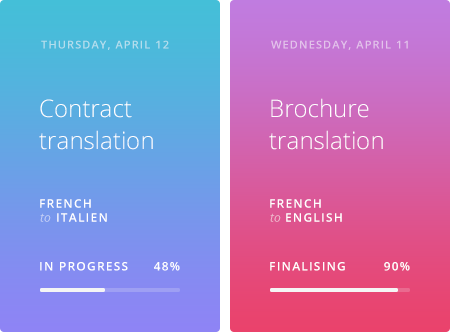 What kind of content is right for MEMENTO™?
MEMENTO™ is a technology adapted to any type of content or volume.
For example:
Ecommerce product descriptions
User guides and instructions
Application interfaces
The Benefits of MEMENTO™, the Real-Time Translation Memory
Optimized Budget
Avoid re-translating the same content multiple times for savings of up to 45%
Reduced Translation Times
Save time and drastically accelerate time to market for your products
Standardized Content
Maximize the consistency of your translations for standardized, quality content
Better Performance
Take advantage of technology that is 10% to 30% more effective than other solutions on the market.
How Petit Bateau Reduced Its Costs by 40% Thanks to MEMENTO™
Petit Bateau is a French children's clothing brand established over 125 years ago. Operating in over 80 countries, the brand achieves nearly 50% of its turnover from international markets.
Discover how Petit Bateau implemented TextMaster's solution with its employees in order to simplify and centralise translation management.
Over 3 million words translated
1 solution adopted by the whole group
40% savings achieved across all projects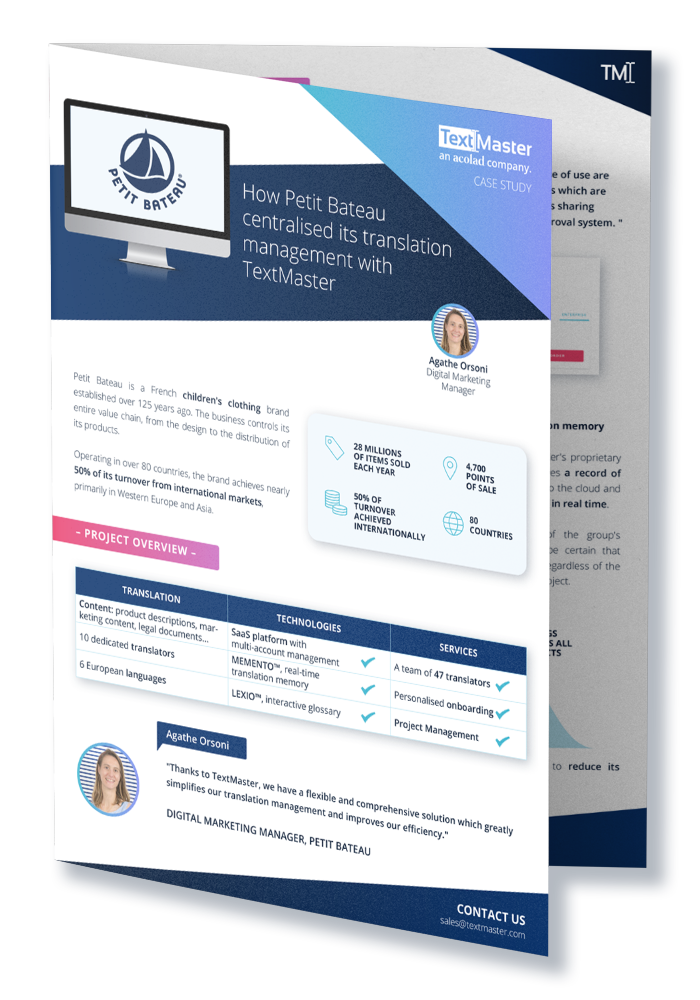 Do you have a translation project?