TextMaster makes it easy to get a translation quotein just a few clicks
Online Translation Quote
Get your online translation quote in just a few steps: upload your content, select the desired languages and services level and you'll see the final price instantly. If the translation quote matches your needs, you can order online in a few clicks. Your order will be immediately handled by our expert translators.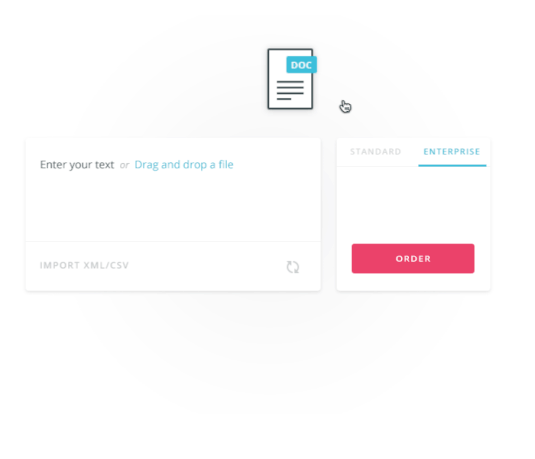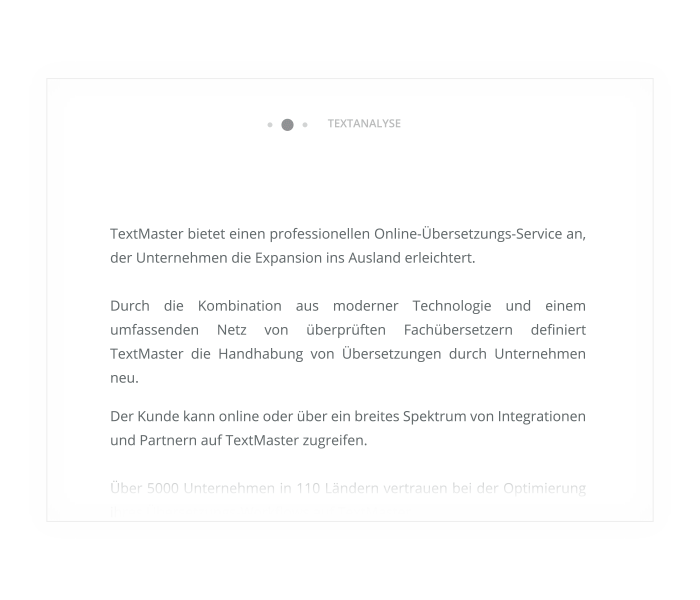 A Custom Translation Quote with a Personal Consultation
Large or complex translation projects may require a custom translation quote. Contact our sales team or leave your details and we will get back to you with a quote tailored to your needs.
Why Request a Translation Quote?
Whenever you need content translated, the first stage is to request a translation quote. This is a vital step to make sure the level of service you choose meets your needs. With TextMaster, you can get your translation quote directly online, or contact our teams for advice on the most suitable options for your content. As soon as you approve our quote, your projects will be launched automatically and your translations will be sent to you as soon as they are finished.
How do we calculate a translation quote?
Our translation quote will depend on how complex your content is, and how urgently you need it. Complex and highly specialized content will require us to call upon a proven expert translator, which is more expensive than a non-specialist working on simple content. Likewise, higher rates will be charged for rush orders than for those with a standard turnaround.
How is the word count calculated?
TextMaster calculates the number of words automatically based on the content provided, whatever the format of the document. Once the document has been analysed, you can choose to make use of our translation technologies to reduce the number of words to be translated. Our real-time translation memory, for instance, enables us to identify repetitions within your projects and deduct them from the word count.
Translation Quote: A Rate We Will Honour
When we issue a translation quote, we commit to providing the service at the price indicated. No surprises. That is why it is particularly important to choose the service level suited to your needs, so that you are guaranteed the best possible quality. "Thanks to TextMaster, we have a flexible and comprehensive solution which greatly simplifies our translation management."

"TextMaster understood our translation-related challenges, and they proposed a custom-made solution with the integration of their API."

"TextMaster's innovation has enabled us to make 50% productivity gains without sacrificing quality."