We're proud to say that more than 10,000 customers have a satisfaction rate of 98% year after year, thanks to our rigorous quality assurance processes. By combining sophisticated translation solutions with the skill of the best translators around the world, TextMaster ensures that our work meets the highest standards.
Rigorous Translator Recruitment Process
Our quality assurance starts with selecting the best translators in a variety of fields. They translate only into their native language and pass a series of tests designed to ensure that they have the required skills and experience.
Who are Our Writers and Translators?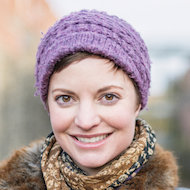 Anna
Professional German translator
8 years of experience
Specialised in marketing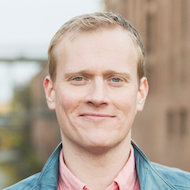 Peter
Professional writer in English
14 years of experience
Specialised in tourism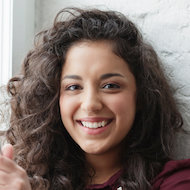 Sophie
French language teacher
3 years of experience
Specialised in proofreading and editing
40 Areas of Expertise
Finding a translator that speaks the language pair you need isn't the only challenge – your project may also require skills or knowledge in a specific field. That's why we have carefully selected translators in a range of fields, including:
Our fields of expertise


Software and IT translation


Translation for agriculture


Scientific translation


Medical translation


How We Maintain Our Quality Standards
Strict Translator Selection Process
Only one out of four applicants are selected to be part of TextMaster's network. For the Enterprise level, we make a deeper qualification check by looking at the applicant's academic background, professional experience and writing samples. They are then tested by our senior language managers in order to further validate their expertise.
Ongoing Quality Control
Our quality control doesn't just stop at the selection process. Our professional project managers supervise all of our projects to make sure that everything runs smoothly and that the submitted work matches your quality requirements.
Translator Evaluation
Clients rate every project that they receive, allowing us to gain valuable feedback and improve the quality of our network of translators.
Expertise Validation
For projects in specialised fields, such as legal or financial translation, we interview each applicant to ensure that they have the required professional certifications, educational background and work experience in that particular field.
Extra Proofreading
To ensure consistency and accuracy of complex orders or multiple documents, we offer a supplementary proofreading service. Our internal language managers verify that the submitted text is error-free and uses the required vocabulary and tone across all documents.
Your Own Team of Translators
Our messaging system makes it possible to communicate directly with your translator, giving them a better understanding of your preferred style and vocabulary. You can then add them to your team of translators and assign future projects to them. If they're not available, our project managers will find a translator that has the same qualifications and pricing to suit your needs.
CopyScape Verification
For SEO web content projects, we use CopyScape to ensure that the translator's work is 100% original content that does not exist anywhere else on the Internet and that it has not been previously submitted on our platform.
We Put Your Satisfaction First
Our client's satisfaction is at the heart of our everything that we do here, which is why more than 10,000 clients trust TextMaster with their translation projects.
Questions about our quality guarantee?
ISO 9001:2015 certification, quality assurance
TextMaster was audited and certified compliant with ISO 9001:2015 by Bureau Veritas Certification France in August 2017. This standard establishes requirements for quality management systems.
What does it mean?
TextMaster's quality system is ISO 9001:2015 certified. This standard requires us to implement rigorous quality processes, punctuated by several phases of verification.
It proves that customer satisfaction is a fundamental priority for TextMaster.
It ensures that problems are promptly identified and resolved.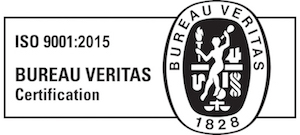 Our Clients Say It Best
"Thanks to TextMaster, we have a flexible and comprehensive solution which greatly simplifies our translation management." "Thanks to TextMaster, we have a flexible and comprehensive solution which greatly simplifies our translation management."

"TextMaster understood our translation-related challenges, and they proposed a custom-made solution with the integration of their API."

"TextMaster's innovation has enabled us to make 50% productivity gains without sacrificing quality."