About TheFork: an international success story
TheFork is Europe's leading mobile and online restaurant reservation service. Part of the TripAdvisor group since 2014, the site now operates in more than 21 countries.
TheFork offers restaurant owners a full range of tools to help them manage their reservations, grow their revenue and build customer loyalty.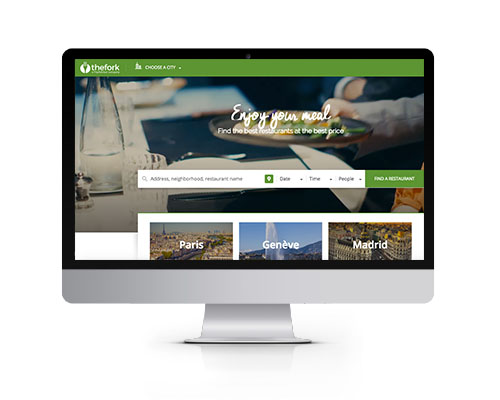 45 000 partner restaurants

More than 21 countries

8 million monthly users
The goal: to generate more leads internationally
TheFork wanted to localize its marketing content into 12 languages in order to raise its profile among restaurant owners and show them the benefits of its tools.
The aim was to build a lasting relationship with the target audience by regularly providing them with advice and best practices in their mother tongue.

To work with specialist translators
TheFork wanted translators who understood the vocabulary of the restaurant trade and could quickly come to grips with the brand's writing style. It was vital to make the localized content just as convincing as the original content by adapting it to the cultures of each target markets.
To manage significant variations in volume
Above all, TheFork was looking for an efficient and flexible solution. The priority was to be able to manage significant variations in volume with total autonomy and to streamline the site's translation flows.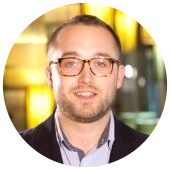 "We were searching for quite some time for a solution capable of scaling the production of our international content."
Julien Hennico – B2B Marketing Manager, LaFourchette
TextMaster's solution for TheFork
Selecting expert translators
TextMaster shortlisted a number of translators based on their translations of text samples provided by TheFork. TheFork then selected its favorite translators for 12 languages and formed its own dedicated team. Reserve translators were also selected to handle peaks in demand.
A cloud-based solution
TheFork gets its translation projects up and running in just a few clicks via the TextMaster platform:
• Instant online quote
• Projects launched 7 days a week
• Special file formats managed automatically (graphic files, etc.)
• Team of dedicated translators and reserve translators
• Direct communication with translators via a messaging tool
Custom support
A TextMaster project manager oversaw the launch of the project to ensure that TheFork's editorial style was followed:
• Planning and coordination of the project
• Writing of translation briefs
• Creation of a specific glossary
50% productivity gains
With TextMaster's solution, TheFork was able to industrialize the localization of its content into 12 languages, and to do so directly in the cloud. LaFourchette now manages its translation needs with total autonomy, which has resulted in 50% productivity gains without sacrificing quality.
A successful multilingual strategy
The multilingual content strategy implemented with TextMaster's help has enabled TheFork to increase its organic traffic by 36%. The site has thus been able to boost its visibility and generate qualified leads internationally.

"TextMaster has enabled us to make 50% productivity gains without sacrificing quality."
Julien Hennico – B2B Marketing Manager, LaFourchette