Description
Loop is an email translation solution developed by TextMaster. With Loop, you simply send your content by email to a predefined email address.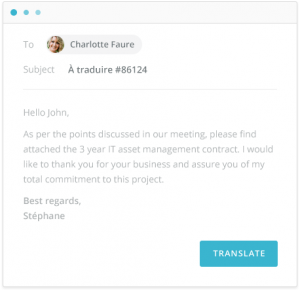 Once your email is received, your content is instantly sent to our translators and automatically sent back once they have submitted their work.
You can translate the email itself or an attachment.